How to find us
Concepción is the second largest metro-plex in Chile, located about 600 km south of Santiago, in the middle of Chile. It is easily reachable by plane from Santiago or by bus. Concepción is located 10 km inland from the Pacific and beaches are easily reached with public transport.
The Universidad de Concepción is one of the largest universities outside the capital and is the third most important university in Chile with a fast growing astronomy department. The university is located in the city centre and is in walking distance from all hotels or easily reachable by inner city public transport. It is said that our university has the nicest campus at least in Chile.
To walk from Hotel Araucano or the city centre (Plaza de la Independencia) to Plaza Peru: cross the Plaza and take a left onto O'Higgins. If you see on your left side a big building in form of an arch (Tribunales) look to your right for a street which leads away in a 45 degree angle (Diagonal). Take the Diagonal and at the end you are standing at Plaza Peru.
To take a collectivo turn right before crossing the plaza and walk 1 block away from plaza to the crossing Rengo/Barros Arana (No.2). Take the colectivo lines 6, 21, 22 or 29.
-02- Art gallary of the university with famous mural
-04- Main Entrance, a big archway building
-13- Forum, main plaza of the university with Campanil
-16- Main Library building
-40- Main lecture halls building, round, looks like an 'UFO'
-92- Astronomy institute
The astronomy department is located left (up in the map) from the central plaza of the campus opposite of the "Lago de Patos" (lake of ducks) and next to the faculty building of physics and maths.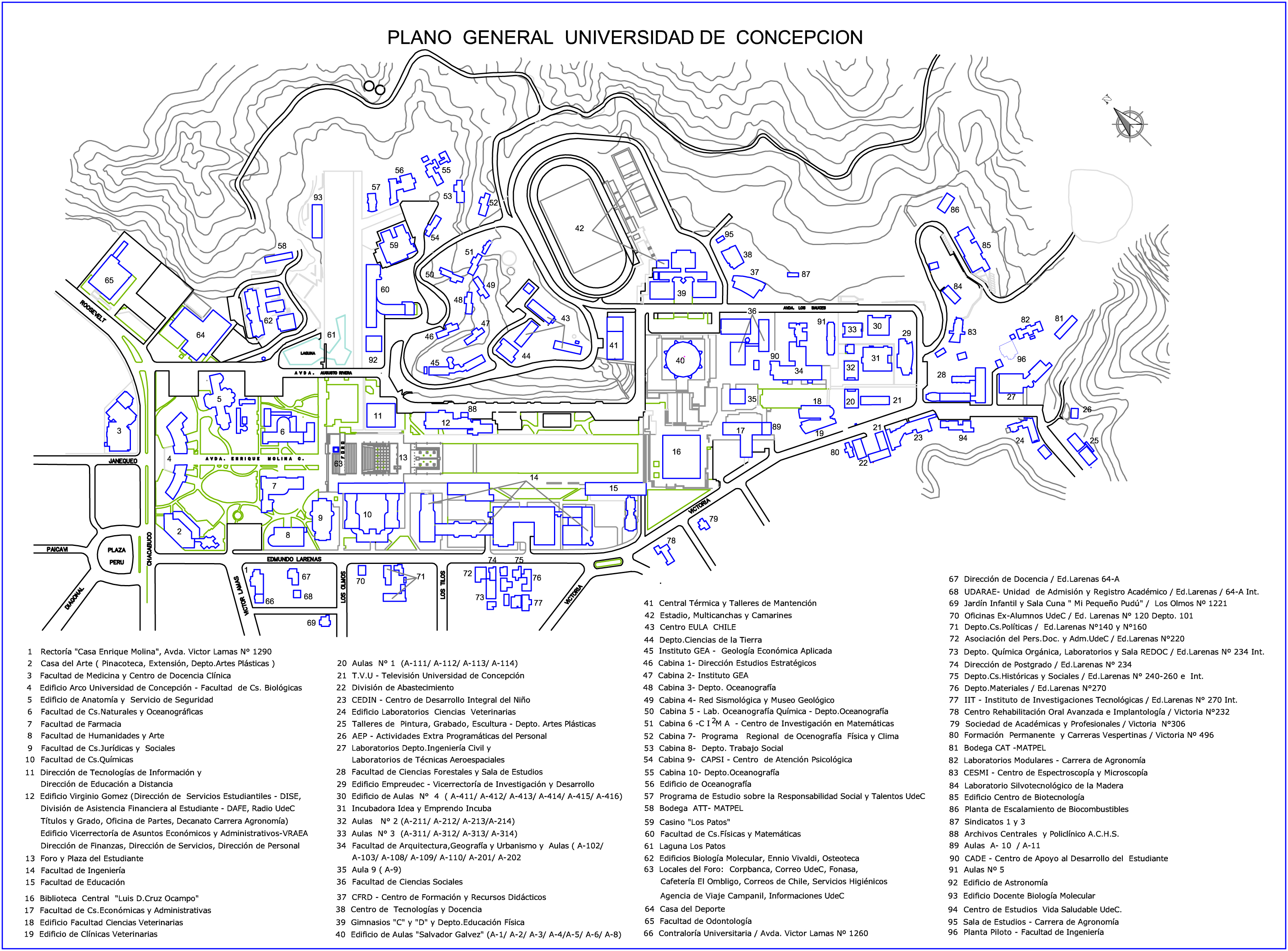 Pictures of the University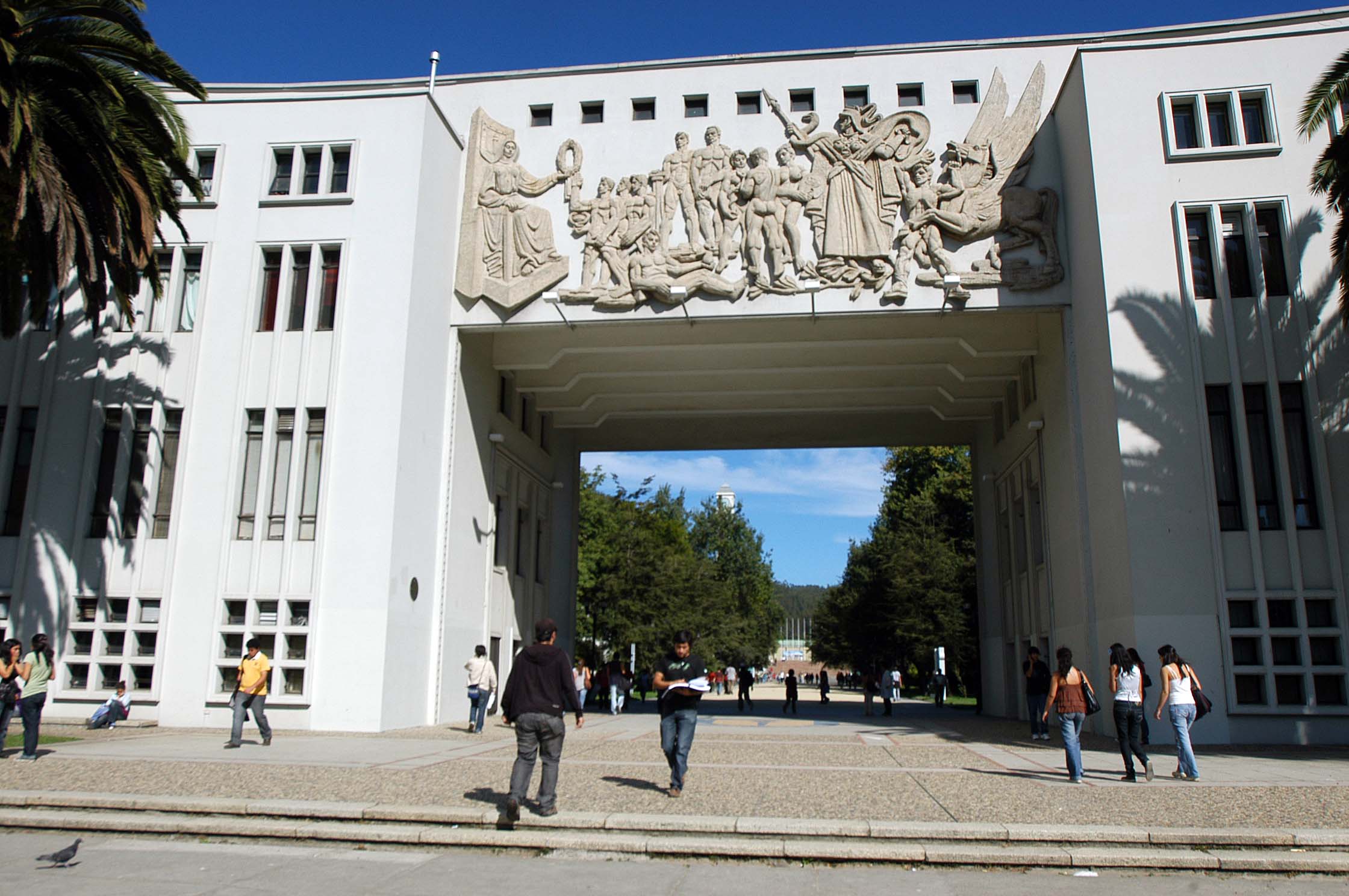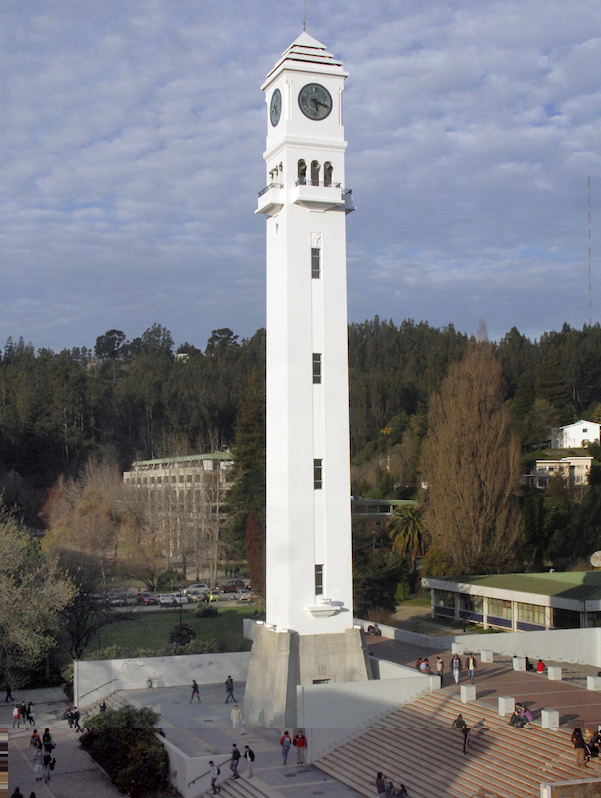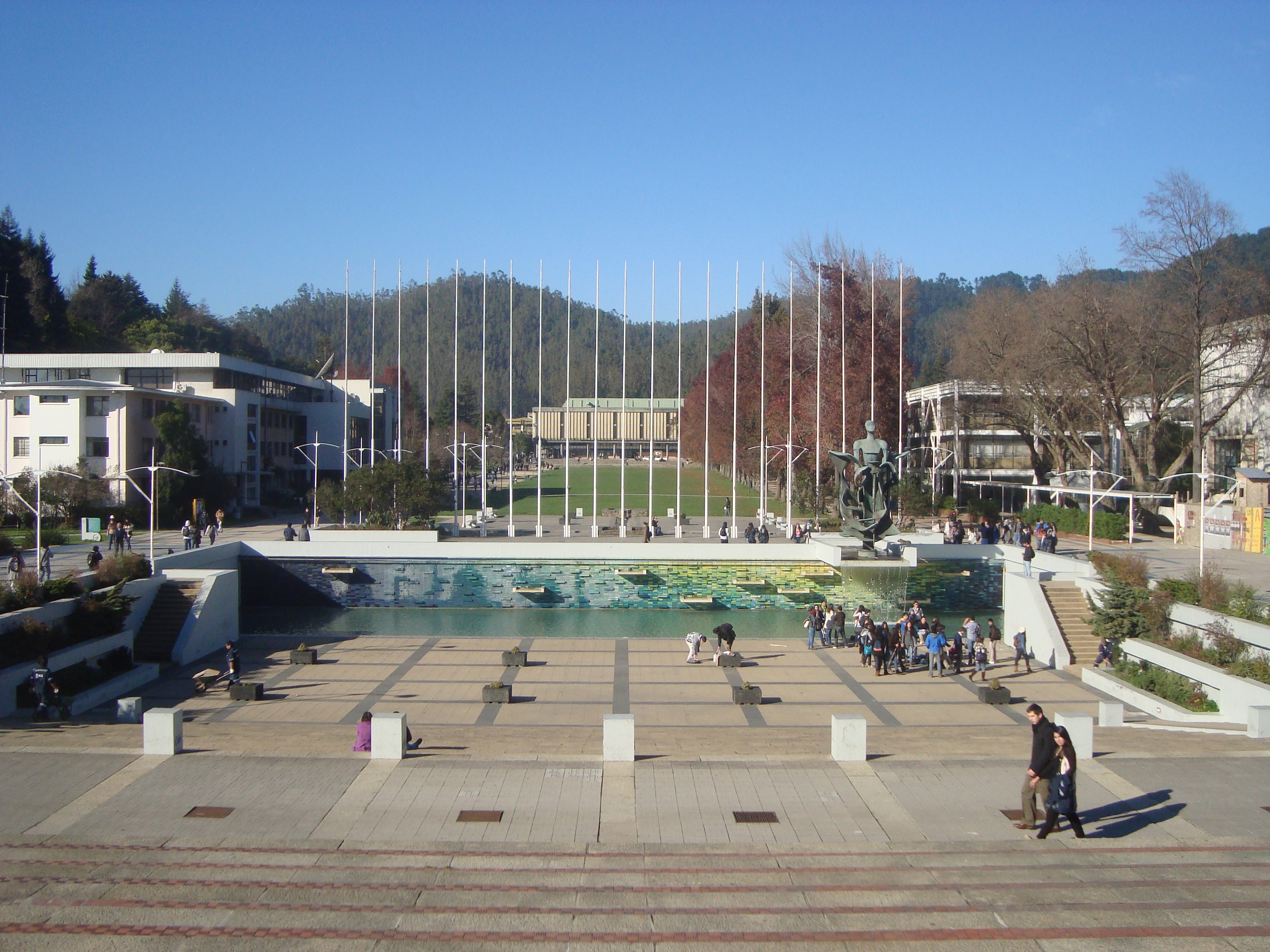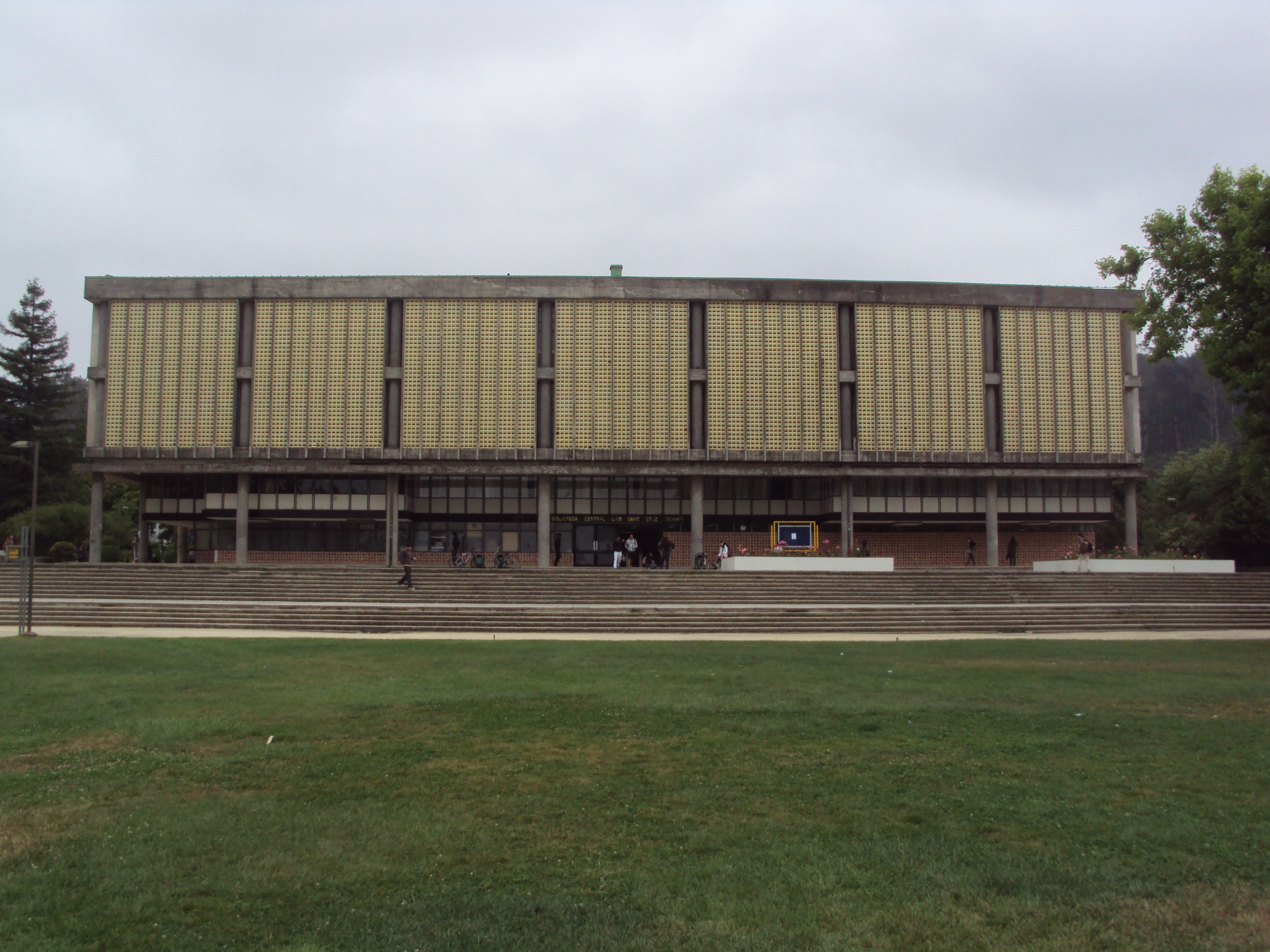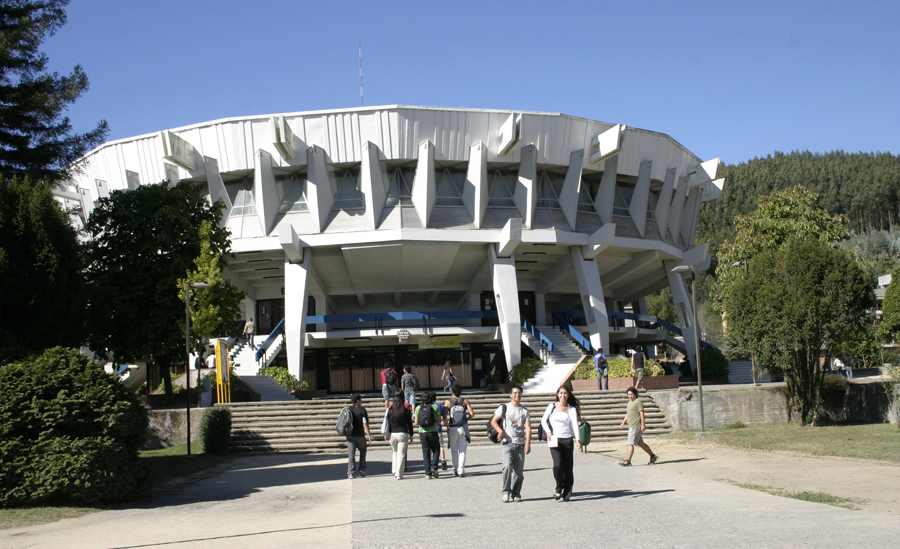 Pictures of Concepción